Transform Your Dental Practice with Our
90-Day Bootcamp
Achieve Your Practice Goals with Expert Guidance and Training.
Are you a dental practice owner who is looking to take your practice to the next level?
Want to achieve specific goals and receive expert guidance and training?
Look no further than our exclusive 90-Day Bootcamp – a comprehensive program designed to optimise your dental practice for success!
Our 90-Day Bootcamp is specifically designed for dental practice owners who are serious about achieving their goals.
Whether you want to increase revenue, improve patient retention, optimise your team's performance, or streamline your operations, our program provides you with the tools, strategies, and support you need to succeed.
Here's what you'll get with our 90-Day Bootcamp
Personalised Coaching: Our experienced dental practice management consultants will provide you with one-on-one coaching tailored to your practice's unique needs. You'll receive expert guidance and strategies to overcome challenges and achieve your specific goals.
Step-by-Step Guidance: Our comprehensive program includes a roadmap to success, with clear, actionable steps to optimise your practice's performance. You'll receive detailed guidance on implementing proven strategies and best practices to drive success.
Weekly meetings will be conducted via Zoom.
Our program is results-oriented, and we track your progress throughout the 90 days. You'll have access to measurable outcomes, allowing you to see the impact of your efforts and celebrate your successes along the way.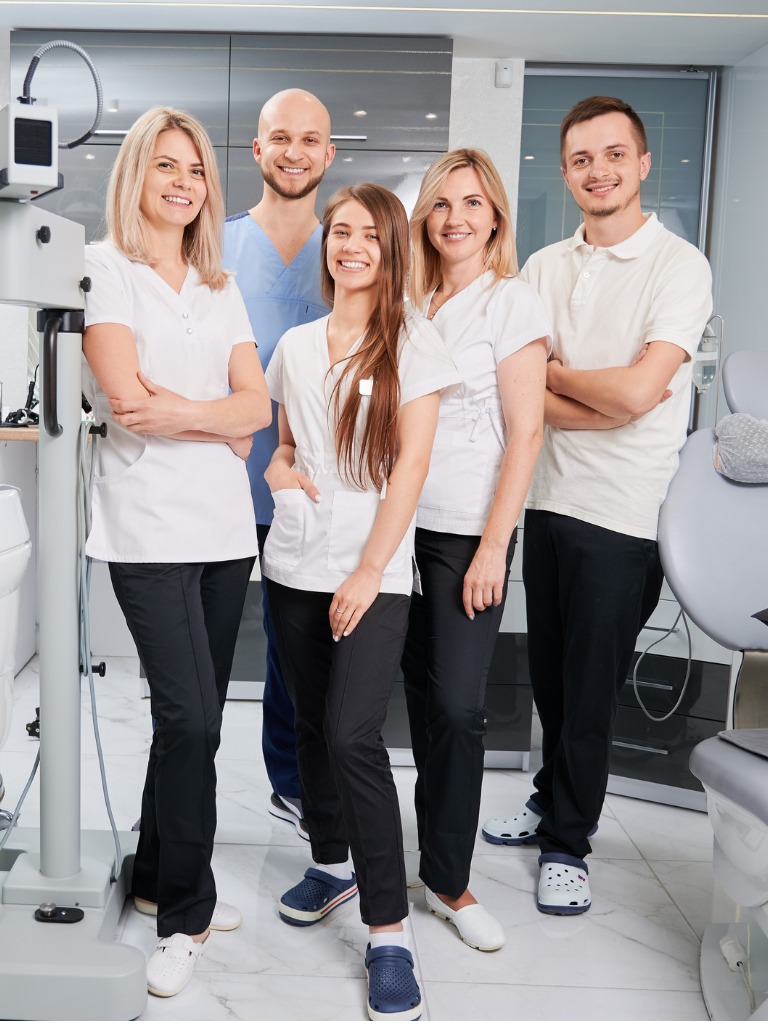 The results you can expect from our 90-Day Bootcamp are equivalent to those of a comprehensive dental consulting program.
Gain Clarity: Gain a clear understanding of the goals that will drive your practice's success. Identify the strategies and actions needed to achieve these goals, setting you on the path to success.

Team Alignment: Align your team with the goals of your practice, fostering a collaborative environment where everyone works together towards achieving these goals.

Enhanced Patient Experience: Improve the patient experience you deliver to your patients, enhancing their satisfaction and loyalty to your practice.

Increased Productivity: Create a more efficient and productive working environment, optimizing your practice's operations and workflows for maximum productivity.

Professionalism and Performance: Elevate the professionalism and performance of all team members, including practice leaders, to ensure a high level of performance across the board.

Happier Work Environment: Foster a happier and more positive work environment, boosting team morale and motivation, leading to a more enjoyable and fulfilling work experience.
Experience a rapid and substantial financial return on your practice with the implementation of our consulting program. Imagine the impact on your turnover when your dental practice achieves:
High-level Team Performance: Your team performing at their best, delivering exceptional results and contributing to the success of your practice.
Happy, Loyal Team Members: A motivated and engaged team that is satisfied with their work, leading to higher levels of loyalty and commitment to your practice.
Extraordinary Patient Experience: Providing an exceptional patient experience that goes beyond expectations, resulting in satisfied patients who are more likely to refer others to your practice.
Increasing Patient Referrals: Happy patients who refer others to your practice, resulting in a steady stream of new patients and increased revenue.
Excellent Treatment Plan Acceptance: Patients who readily accept your treatment plans, leading to increased treatment case acceptance rates and higher revenue per patient.
High Return Rate of Patients: Patients who return for repeat visits and continued care, resulting in a loyal patient base and increased revenue.
Low Waste and Losses: Minimizing mistakes and errors, leading to reduced waste and losses, and improved profitability.
Strong, Consistent, and Caring Leadership: Cultivating effective leadership that sets the tone for your practice, resulting in a motivated and unified team.
Elimination of Barriers to Practice Success: Identifying and overcoming barriers to your practice's success, enabling smooth operations and growth.