Alan Weiss is an American consultant, author and speaker. I subscribe to his blog and a recent post was written after he attended a dentist for a dental implant. Alan's experience of his dental practice's poor customer service and subsequent inadequate response by staff resulted in him continuing his dental care elsewhere.
Here is the article for you to read. I am sure you will note the sentence that I urge you to keep top of mind when designing the experience you think your patients want.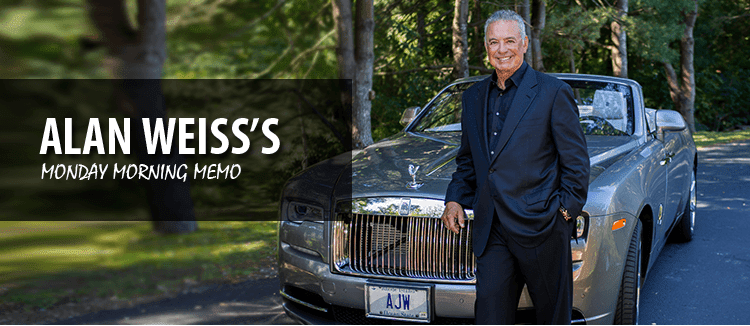 I need some minor oral surgery. My dentist sent me to a periodontist who performed a difficult extraction and who would then replace it with an implant after the site was "restored" (sounds like archeology (sic), right?). We're ready for the implant, which is relatively expensive and not covered by my insurance (no big deal and less hassle for the doctor) but I find her office staff so infernally rude that I've had it. When I tried to give feedback to the receptionist about her behaviour (sic) both she and the office manager went ballistic.

I guess I touched a nerve!

So now I'm with another doctor, a great guy with a wonderful staff, who has a more sophisticated implant procedure and loves to talk about exotic cars and trains. He's more expensive. I don't care.

The schools still don't teach doctors, lawyers, accountants, and other professionals how to run a business, how to treat clients and patients, how to hire and manage the right kind of people. I don't demand special treatment but I do demand professional treatment.

And so should you.
Did you notice the line "He's more expensive and I don't care."?
It is a common assumption that treating dental patients for the lowest prices will result in their happiness and your busy-ness.
Not true!
A recent study by Price Waterhouse Coopers, one of the 'Big 4' global accounting practices, 'Experience Is Everything', speaks to the fact that consumer experiences play a significant role in maintaining customer longevity.
Of the consumers surveyed for the PwC study, 60% said they would stop doing business with a company if they experienced unfriendly service. Additionally, 46% said they would do business elsewhere if employees lacked sufficient knowledge to help them. One in three (32%) say they would walk away from a brand they "love" after just one bad experience.
The take away from the PwC study is a crucial piece of advice for dental practices: "Give customers a great experience and they'll buy more, be more loyal and share their experience with friends."