Yes! I am delivering a week of, what I consider to be, GOLD!
I am always on the lookout for computer applications that I can use to make my work:
more creative
more efficient
more productive, and
more enjoyable.
I know that some of the apps I have discovered will make YOUR life better too. So, this week I will be detailing one helpful, GOLDEN app a day! It will be a golden week!
GOLDEN APP #4
Canva is a graphic design tool.
If you ever post content to your social media pages or design posters or signage for your practice, you are going to love Canva!
Canva gives you loads of templates and designs to choose from. It is easy to use, with a simple drag-and-drop format.
Your designs will look more professional and attractive than basic layouts and text and images are very easy to edit.
I use Canva for client documents, promotional flyers, social media posts and in-office signage. But, there are many more uses available, such as resumes, mail-out postcards, invitations, reports, gift certificates and infographics.
See below for a few examples of what I have created.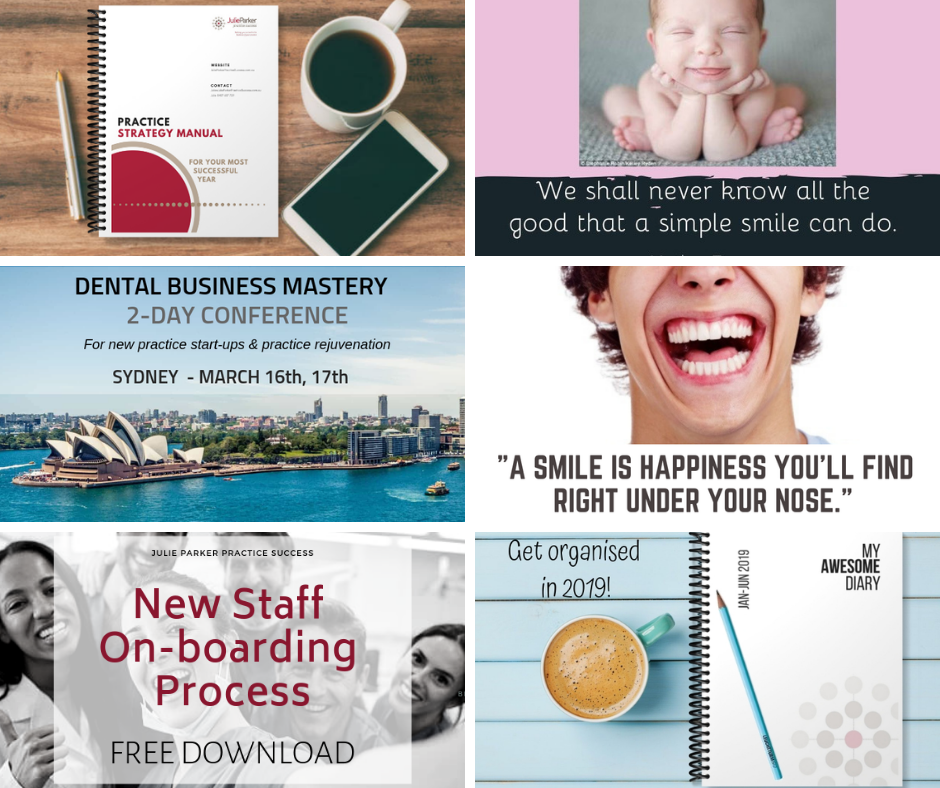 Because the format of Canva is designed for ease of use, it doesn't take long to become quite proficient in its use. Have a look at the video below and discover for yourself:
Go to Canva and have a play. I am sure you'll find it a valuable tool for your dental practice.